"The Undefeated Femininity" is a unique collection of photographs.
Ingmar Bergman's collection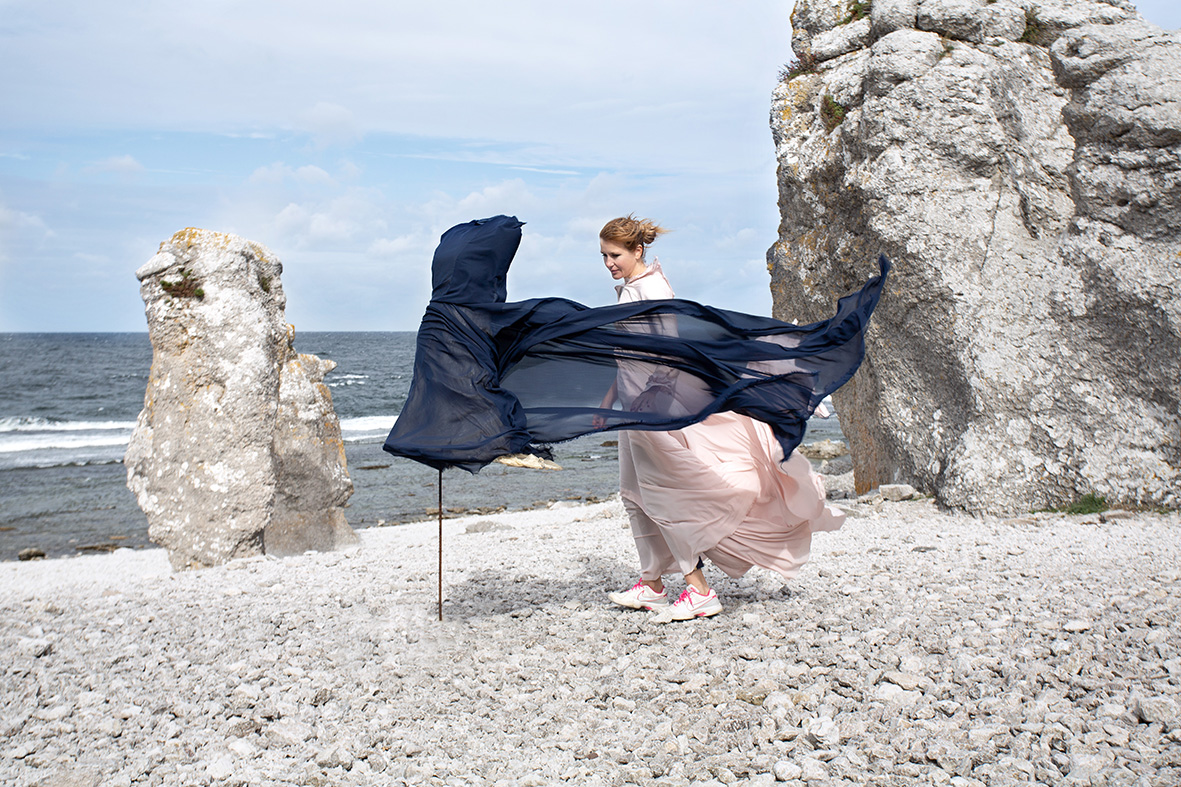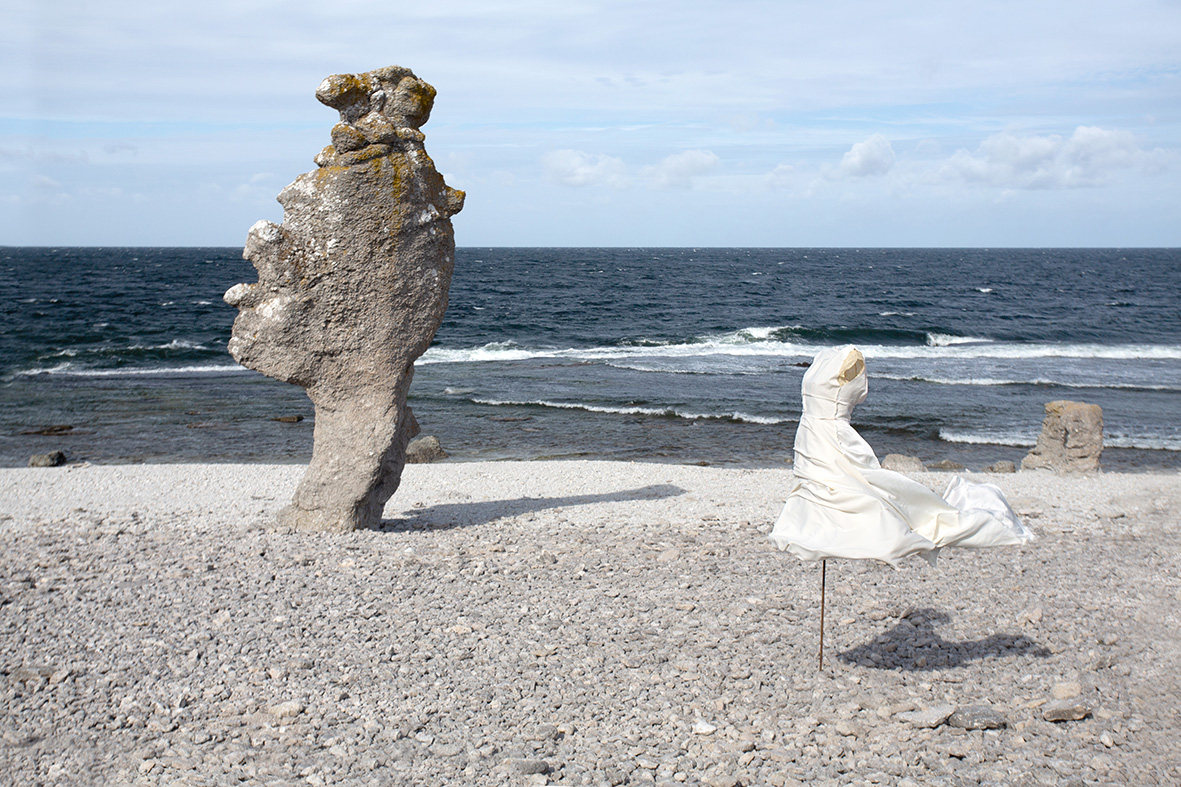 "The Undefeated Femininity" is a unique collection of photographs created in a dialogue with the Swedish photographer Sandra Myhrberg during the worldwide celebration of Ingmar Bergman's 100 jubilee.
In 2018, The Bergman Estate invited L.Christeseva to install her toiles-sculptures in a dialogue with the barren landscape of a remote Swedish island Fårö. On the Baltic sea's piercingly, beautiful sandy beaches, L.Christeseva explored the relationship between Ingmar Bergman and femininity; as both construction and essentialism. Within Bergman's fascination with female experience and emotions, the Belarusian artist has met women with stories that were both similar and uniquely different to her own. Through shared experiences of personal and artistic introspection, Christeseva has came to formulate her art and stage her own life narration. At that, she shared her emotions, memories and the courage needed to reveal such intimacy. While L.Christeseva's unique experience and identification as a female and bi-cultural artist living and working in Sweden made this project meaningful, her fated acquaintance with the island of Fårö greatly informed the dramaturgy which this series of photographs displays.
The photographs can be printed in custom size and custom framed. This is a limited and signed by the artist collection.

INGMAR BERGMAN AND HIS LEGACY IN FASHION AND ART
In 2018, L.Christeseva produced a global exhibition for the Swedish Institute "Ingmar Bergman and his Legacy in Fashion and Art"
The exhibition was curated by the professor in fashion- and film- studies Dr. Louise Wallenberg and introduced Ingmar Bergman and three of his major films: The Seventh Seal, Persona and Scenes from a Marriage. The exhibition explored the influence that Bergman has on contemporary fashion and art, as an iconic film maker and reluctant trendsetter.